[center]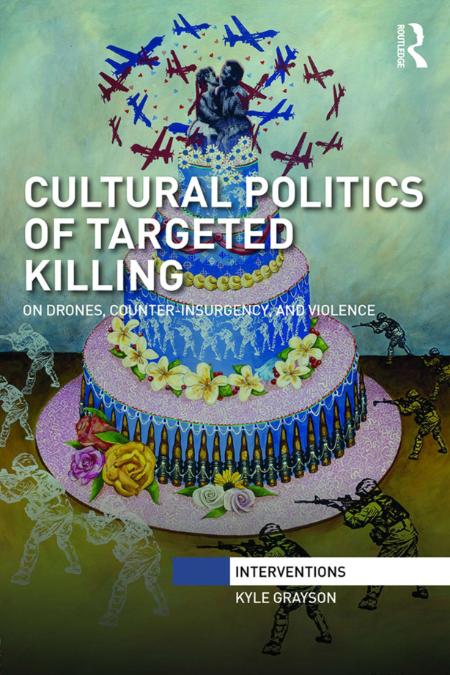 [/center]
[center]
Cultural Politics of Targeted Killing by Kyle Grayson
pdf | 1.51 MB | English | Isbn:B01IHQ3V04 | Author: Kyle Grayson | PAge: 231 | Year: 2016
[/center]
Description:
The deployment of remotely piloted air platforms (RPAs) - or drones - has become a defining feature of contemporary counter-insurgency operations. Scholarly analysis and public debate has primarily focused on two issues: the legality of targeted killing and whether the practice is effective at disrupting insurgency networks, and the intensive media and activist scrutiny of the policy processes through which targeted killing decisions have been made. While contributing to these ongoing discussions, this book aims to determine how targeted killing has become possible in contemporary counter-insurgency operations undertaken by liberal regimes.

Each chapter is oriented around a problematisation that has shaped the cultural politics of the targeted killing assemblage. Grayson argues that in order to understand how specific forms of violence become prevalent, it is important to determine how problematisations that enable them are shaped by a politico-cultural system in which culture operates in conjunction with technological, economic, governmental, and geostrategic elements. The book also demonstrates that the actors involved - what they may be attempting to achieve through the deployment of this form of violence, how they attempt to achieve it, and where they attempt to achieve it - are also shaped by culture.

The book demonstrates how the current social relations prevalent in liberal societies contain the potential for targeted killing as a normal rather than extraordinary practice. It will be of great use for academic specialists and graduate students in international studies, geography, sociology, cultural studies and legal studies.
Category:International Law, Foreign & International Law, Political Science
[center]
Hosters: Rapidgator | Alfafile
Код:

https://rapidgator.net/file/c2c645d9ecfae2ffccec3560cbcce6b2/

Код:

http://alfafile.net/file/8mgTV

[/center]